Apprenticeships
We are finding that an increasing number of young people are considering Apprenticeships as an alternative to taking up university places and we offer a programme to support in this process, including visits to apprenticeship fairs, visits from apprenticeship providers and a dedicated Careers Week in the Spring Term. In addition, we also hold an 'Alternatives to University' information evening for parents, carers and students.
There are different types of Apprenticeships that students can pursue at different stages of their education and we have linked to further information on these below, which helps to explain what they are and which would be most suited to you/your child. If you would like to speak with someone in school about Apprenticeships, contact either our Careers Advisor, Mrs Pickford or our Work Experience Coordinator, Mrs Sadat-Shafai.
Post 16 Apprenticeships:
Higher and Degree Apprenticeships:
High Fliers' Degree Apprenticeship Information video: https://www.youtube.com/watch?v=w_S9wLhaLGM - The 75-minute programme (available until the end of November 2022) includes:

an interview with Clare Marchant, Chief Executive of UCAS, talking about how Sixth Form students can use UCAS to find out about degree apprenticeships
four presentations explaining 'What is a degree apprenticeship?', 'Which degree apprenticeships are available?', 'University or a degree apprenticeship?' and 'Where to find out more information on degree apprenticeships'
an employer showcase of 50 major UK employers who will be offering degree apprenticeship programmes in 2023
tips, advice and guidance from Lloyds Banking Group and BDO on how to apply for degree apprenticeship and the selection processes that employers' use
interviews with current degree apprentices at Dyson, PwC, Royal Navy and Rolls-Royce
information on of how solicitor apprenticeships provide an alternative route into the legal profession, from law firm Eversheds Sutherland
Finding an Apprenticeship
Information for Parents and Carers:
National Apprenticeship Week 2022
Related News
24 November 2023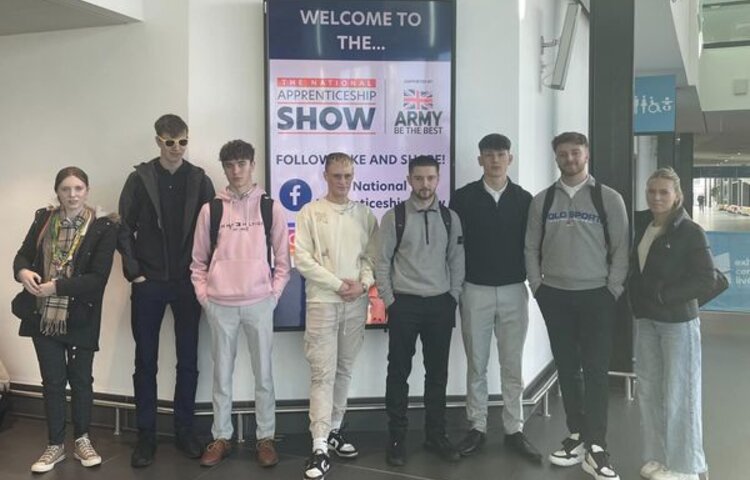 Thirty-six of our Year 13 students visited The National Apprenticeship Show in Liverpool in November.
2 November 2023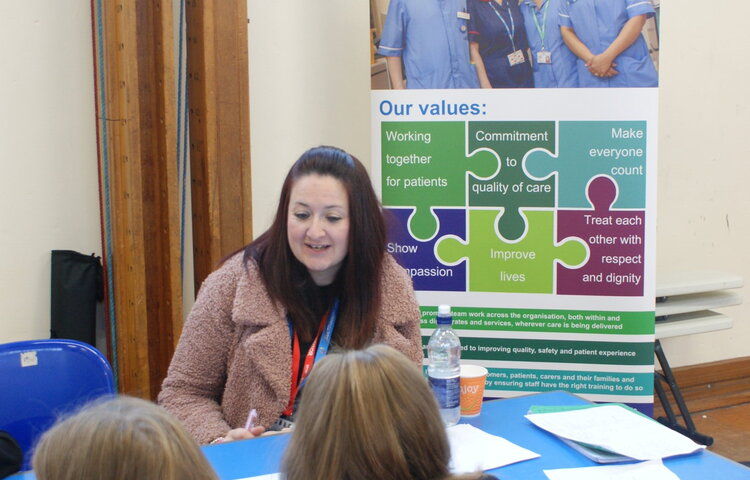 As part of our ongoing Careers programme, our Year 8 students took part in a Speed Networking event in November.