Enrichment Opportunities
In addition to the many courses students may choose to study in our Sixth Form, we also offer a number of valuable enrichment opportunities that help to give our school leavers an advantage in higher education or in the apprenticeship or employment market.
Student Leadership Team
The Leadership Team have an important part to play in our school community, with each role carrying a great deal of responsibility. The Team contribute to the general running of the Sixth Form and school, meeting on a weekly basis to deal with questions from students, discuss any requirements/needs or concerns and organise social events. They work closely with Miss Boulton, Assistant Head Teacher - Sixth Form, and also with Mr Warren, our Headteacher. Our Head Students also regularly present at school events such as our Open Evenings and attend School Governor meetings to update Governors on the work they have undertaken in their role such as their charity initiatives. A position on the Senior Student Leadership Team gives students a very useful insight into leadership at a personal and whole school level. Students who choose put themselves forward for a role on the Team develop useful skills such as organising events, contributing to key decisions, taking minutes and liaising with members of staff and the wider community. Being part of the Team is also a very positive achievement to add to a university application personal statement and CV and will work towards a Leadership Certificate.
Ambassadors and Mentors
We understand that being part of the Sixth Form Leadership Team isn't for every student though, so we offer a wide range of additional opportunities for our Year 12 and Year 13 to develop the skills and qualities valued by employers and universities. We have a number of Ambassador roles in areas including: Charity, Science, LGBTQI+, Safeguarding, Body Positivity, SEN and Performing Arts. Sixth Form students become mentors and positive role models, lead assemblies and workshops, run groups, liaise with relevant external organisations and act as a point of contact for lower years.
They can also become Reading Influencers, PE Leaders/ Primary Liaison, Peer Mentors and support lower school students. As with the CHS Promise, we aim to provide our Sixth Form cohort with a wide range of enrichment opportunities to supplement their classroom learning and help them to grow as individuals and achieve their goals.
Honours Programme
We offer an Honours Programme at Sixth Form that seeks to challenge our most academic students so that they can continue to be selected by the most prestigious universities and for the most oversubscribed courses. The Honours Programme is open to ambitious students who achieve 5 or more GCSEs at Level 7/8/9 and includes activities such as master classes, university visits, subject-specific conferences and extension studies.
For further information about the Honours Programme, see below or speak with Miss Boulton or Mr Franklin in our Sixth Form Team.
Additional Qualifications
As part of our enrichment programme students can also complete qualifications such as the EPQ (see below) or our Personal Finance course. We aim to provide students for their academic futures but also for life, to leave our Sixth Form as well-rounded, confident individuals who are comfortable facing new situations and challenges.
The Extended Project Qualification (EPQ) is a Level 3 course, which is taken alongside A Levels. You'll be required to complete a project on a topic of your choice. The project can be in the form of an essay or report or an artefact e.g. a musical composition, piece of artwork or dramatic project (although these must be backed up with a written report). Depending on the grade you achieve, you can gain between 8 - 28 UCAS points.
Arkwright Engineering Scholarship
We encourage all Year 11 students planning to continue their education in Sixth Form and considering a career in engineering to apply for the Arkwright Engineering Scholarship, which aims to inspire and nurture the most dedicated and promising students with a combination of support, guidance and funding for both the student and the school. For more information on the Scholarship and how to apply, please see the information below.
Sixth Form Enrichment Opportunities
Related News
28 September 2023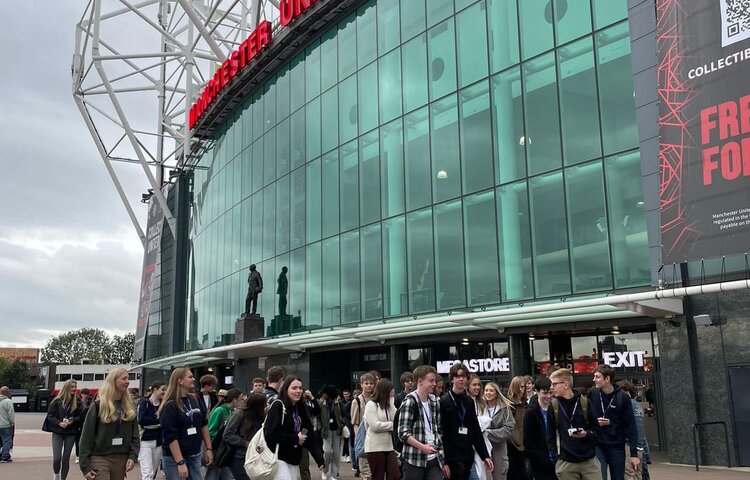 Our Year 12 students travelled to Old trafford in September for the University and Apprenticeship Fair
12 September 2023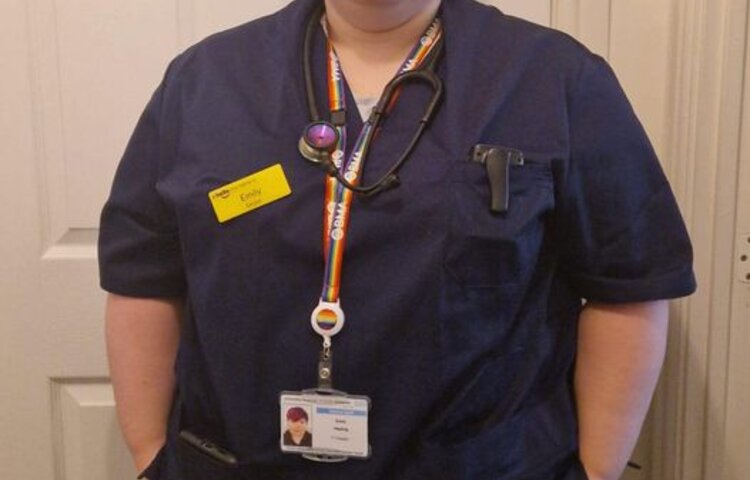 We were very proud to learn that CHS Alumna, Emily Hepting, is now a Junior Doctor at Royal Stoke Hospital.