Our Vision and Values
At Congleton High School our vision is to provide students with an educational experience that develops their emotional resilience, enhances their curriculum knowledge, improves their communication and interpersonal skills, provides them with great teaching and learning experiences that will ensure they can thrive in a rapidly changing and uncertain world.
Our school motto is 'Achieving Success Together' and our aims are very straightforward; to be a well-led, inclusive school where quality teaching enables everyone to learn and to fulfil their potential. Our team of outstanding teachers and support staff all work together to deliver the best possible education for our students. The key to our success is that we have created a purposeful community where learning is stimulating and enjoyable and is the focus of everything we do.
We have high expectations of what can be achieved and are dedicated to ensuring that every member of our organisation is able to achieve success in our core priorities of learning, teaching and leadership. The school community we are building is one that is caring and inclusive and that encourages everyone - students, parents, carers, staff and governors - to make a positive contribution to the common good.
25 August 2022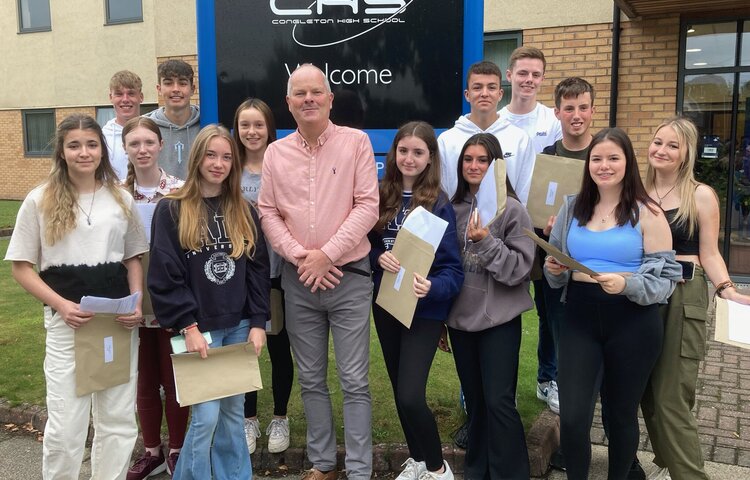 There was a wonderful buzz in the main hall at Congleton High School as students arrived to collect their Year 11 results. Students, parents, carers and staff were delighted to learn that the vast majority of the year group had exceeded their targets and secured the grades they needed to progress on to their chosen courses.
18 August 2022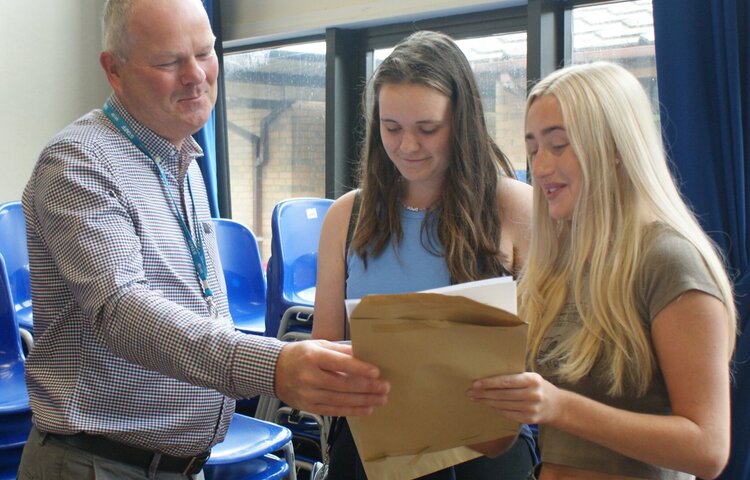 Students and staff at Congleton High School are celebrating an exceptional year for A* and A grade A Level results, which has enabled the majority of the year group to progress on to their first choice university, apprenticeship and employment opportunities. The school is extremely proud of the great resilience the cohort have demonstrated and the fantastic results they have achieved through their hard work and determination.