Black Belt Olly Competes for England
Black Belt Olly Competes for England
26 June 2022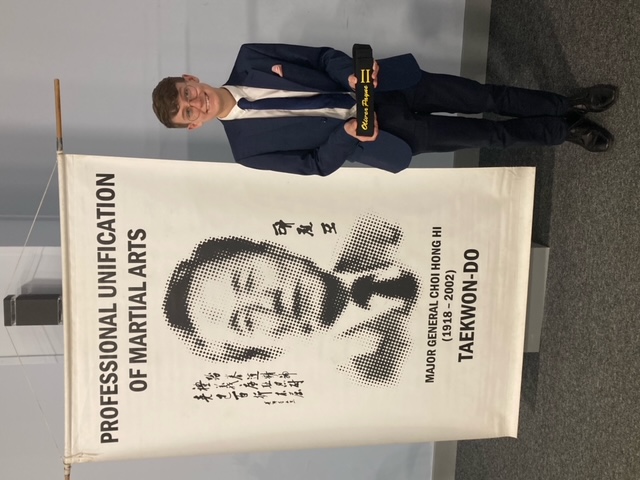 Congratulations to Year 9 Olly P, who was presented with his second degree Taekwondo black belt on Sunday 26th June.
He's also been selected to compete with the Professional Unification of Martial Arts (PUMA) England squad and competed in his first international tournament at the end of May.
Domestically, Olly has competed four times this year and has won 3 gold, 3 silver and 3 bronze medals and also qualified as an assistant instructor.
He is aiming to grade for his first degree black belt in Bo-Staff in October as well as competing further in more domestic competitions.
Well done, Olly, we wish you every success in the future.
Tags: Sport Student Success Remarkable