Year 6 Pupils Take Part in our 10th Anniversary Cultural Diversity Day
Year 6 Pupils Take Part in our 10th Anniversary Cultural Diversity Day
18 September 2023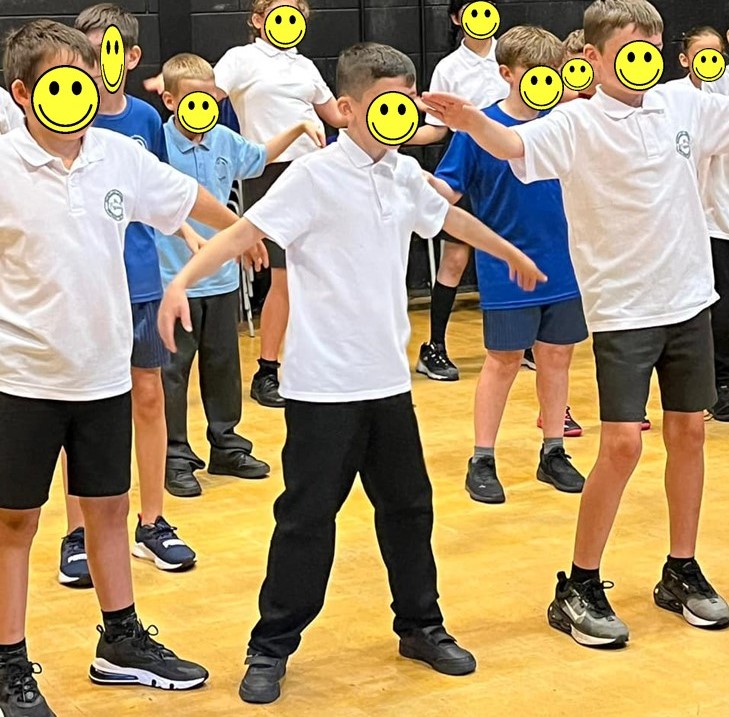 We were delighted to welcome 200 Year 6 pupils from seven of our partner primary schools - Black Firs, Astbury St Mary's, The Quinta, Woodcocks' Well, Castle, Scholar Green and Daven - in to school in September for our 10th Anniversary Cultural Diversity Day. Since 2013, Year 6 children have joined us each year* for a full day of experiences designed to help them see life from a different perspective.
Over the course of Cultural Diversity Day, the ten and eleven year olds took part in a number of interactive workshops including wheelchair basketball, African drumming, a Fairtrade discussion and chocolate trading game, Bollywood dancing, and African beading. Pupils were placed in mixed school groups so it was a fantastic opportunity for them to work with children from other primaries, something that they will all experience when they begin high school next year. They also got a taster of the CHS environment by working in a variety of classrooms and enjoying lunch in the school refectory.
For those pupils who have decided to join CHS in Year 7, events such as this help to familiarise them with the school, which really helps when they make the move up from primary to high school in September.
Thank you to all the pupils and their teachers who joined us on the day, judging by all the happy, smiley faces, you enjoyed our Cultural Diversity Day as much as we did!
*We were unable to hold the event in September 2020 due to Covid restrictions
Tags: Community Partner Primaries Transition