Students Learn More of Apprenticeship Opportunities
Students Learn More of Apprenticeship Opportunities
11 October 2016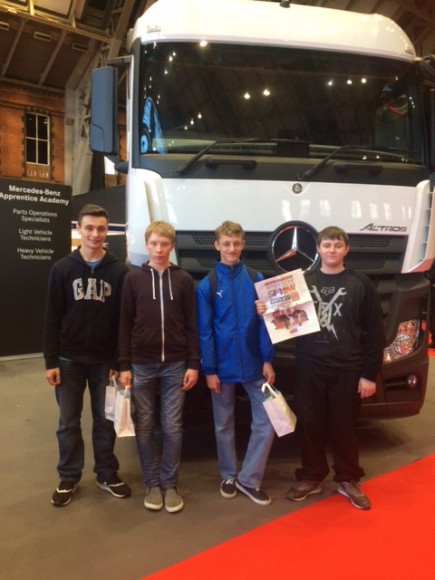 Four Year Twelve students from The Congleton College, Tom Strick, Harry Couchman, Paul Levers and Connor Cottrell, attended the National Apprentice Show in October where over sixty employers and providers were showcasing apprenticeship opportunities in a lively interactive and informative setting.
Mrs Sadat-Shafai, Work Placement Coordinator at The Congleton College, commented on the day:
"The event was a fantastic opportunity for the students to meet potential employers and providers to find out what apprenticeships have to offer them. Placing them firmly in the adult world of work, all four boys thought the whole event was a great experience that 'pulled us out of our comfort zone'".
Tags: Preparing for Work