More Swimming Success from Oscar
More Swimming Success from Oscar
9 May 2022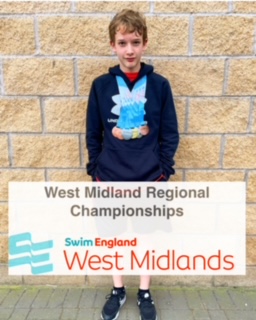 We've celebrated more spectacular results from our Year 7 Swimming superstar, Oscar dV, this half-term.
After qualifying in fourteen events at the West Midlands Regional Championships, Oscar delivered personal bests in all his heats, made it through to twelve of the finals, and again found a way to achieve new personal bests in the majority of these too!
The Championships took place over a number of weekends in April and May at the Alan Higgs Centre in Coventry. Oscar scooped a total of 12 medals at the competition - 3 Gold, 5 Silver and 4 Bronze, making him Regional Champion in 200m Backstroke, 200m Butterfly and 100m Butterfly.
This is an incredible achievement by Oscar, not least how he keeps finding a way to improve with each attempt. This is yet another step towards the National Championships hopefully next year!
Tags: Student Success Remarkable