Annie Cast get Inspiration
Annie Cast get Inspiration
11 May 2023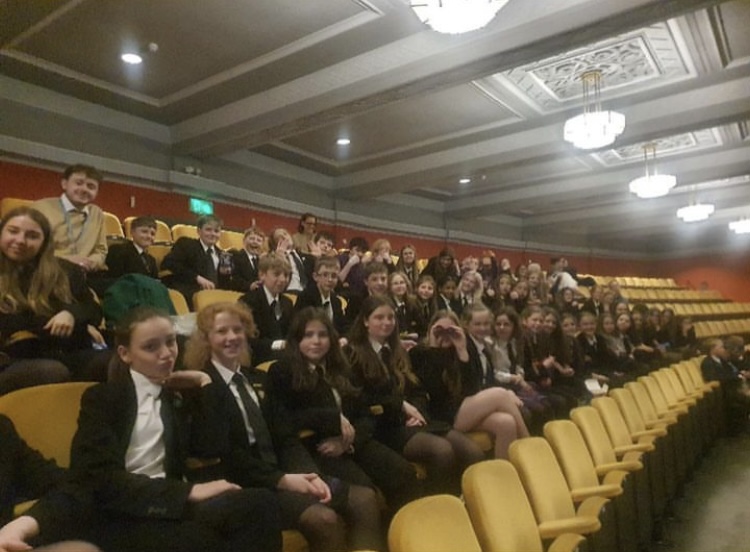 To seek inspiration for their own performance at the Daneside Theatre in July, our Annie casts visited the Regent Theatre in Stoke-on-Trent in May to watch Jodie Prenger as Miss Hannigan direct from the West End production of the musical.
What a fantastic opportunity it was for these young people!
Tickets are selling fast now so be sure to snap up yours before they go!
Scan the QR code on the poster below or visit https://www.ticketsource.co.uk/daneside-theatre-trust-ltd to purchase. The cost for tickets is £7.50 for adults and £5.50 for children/ concessions.
We have four shows over two days (at 6:30pm and 8:30pm on 5th and 6th July) with two separate casts (see cast lists below), each appearing in a show on both days.
If you have any questions or experience any issues obtaining tickets via the link, please see Mrs Mackreth or any of the Performing Arts team.
Tags: Community Sixth Form Music Performing Arts Parents and Carers Drama Celebrate CHS Promise Dance students