Information Helps Informed Choices
Information Helps Informed Choices
10 March 2017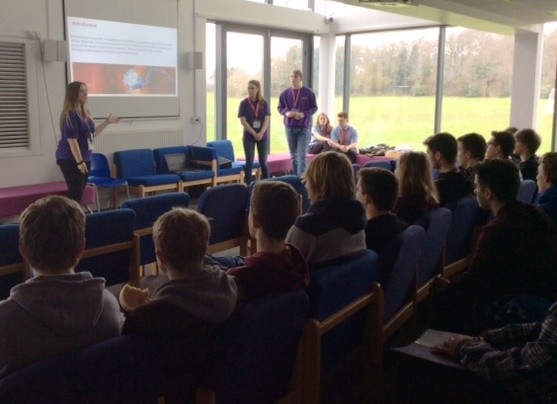 In order to help our students make informed choices about which options to take at GCSE and A Level and the direction they'd like to take in later life, we invite visitors from many different disciplines to come in and talk about their career paths and the work they do.
As part of this programme, our Post 16 students have learned about Legal and STEM career routes recently, with presentations from SAS Daniels LLP, BAE Systems and Astra Zeneca, who came in to the Post 16 Centre to speak about apprenticeships and other opportunities.
Mrs Sadat-Shafai organised these visits as part of an extended National Careers Week programme, which enabled students to benefit from a range of vocation based activities, opportunities and talks.
Tags: Preparing for Work Business Connections