Post 16 Students Work Towards a Better Future
Post 16 Students Work Towards a Better Future
21 July 2017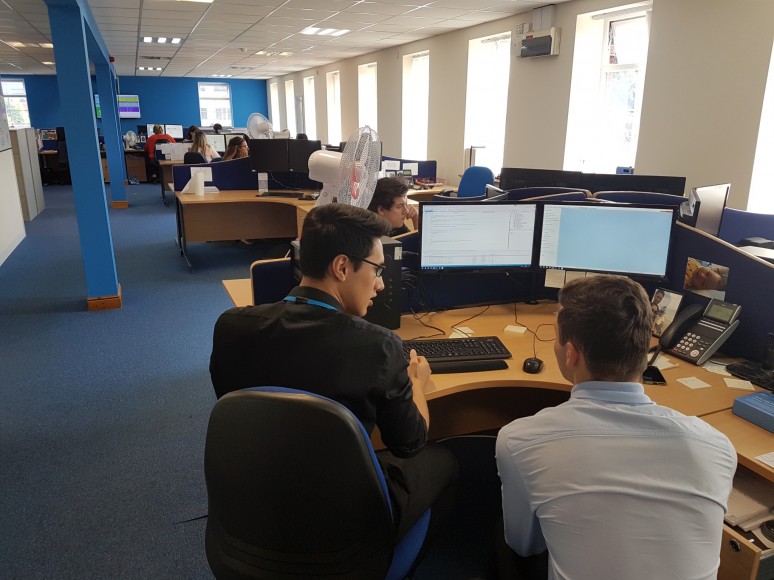 At the end of the summer term, over fifty Congleton High and Congleton College Post 16 students were able to put away their books as they ventured out into the real world of employment and took up work placements in a wide variety of industries.
The aim of the work opportunities, arranged by CHS and Congleton College Work Placement Coordinator, Mrs Sadat-Shafai, was two-fold, firstly to give the students a flavour of life in their chosen field of work and secondly to help them build some essential employment skills.
Students took up work placements in a wide range of businesses including: medical, financial, horticultural, insurance, manufacturing, museums and marketing. (See the photographs to the right for a range of the work placements undertaken by our students.)
The feedback received from the employers was exceptional, with some of the students even being offered work as a result.
Mrs Sadat-Shafai commented:
"These work opportunities are invaluable for our students, who learn so much during their placement week. They develop skills that they are able to use later in life and the experience does make them far more understanding of the world beyond the school gates and the pressures that they will be under after they leave us.
"Our work placements are also a great link with local businesses who are always so supportive of us and work with us to help provide the most useful and effective opportunities for our students. I would like to thank all of our business partners who have enabled our young people to be able to learn so much in such a short space of time. We are always keen to hear from any local businesses that would be able to offer a work placement opportunity to one of our students."
Tags: Work Placement Opportunities