Ben Chooses Work Placement over Half Term Break
Ben Chooses Work Placement over Half Term Break
6 November 2017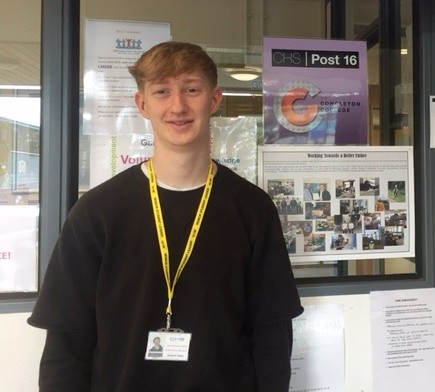 Year 13 student, Ben Oakley, gave up the chance for a break at half term and, instead, opted to undertake a valuable work placement with Barclays Bank in Newcastle Under Lyme.
He gained experience in various departments across the business, spending a good deal of time observing the Moment Bankers, who are responsible for loans/new accounts etc. and particularly enjoyed the chance to shadow and interact with one of the company's mortgage advisors.
Whilst there, Ben met with a 'Higher Apprentice' currently employed by Barclays who was able to share with Ben his experiences of how he had secured the apprenticeship opportunity and the sort of work he undertakes. Ben was able to learn more about Barclays' Apprenticeship Management Programme, including how a business degree fits in to the scheme.
Ben thoroughly enjoyed the experience, commenting: 'A lot more goes on behind the scenes than I originally thought.'
Branch Manager, Sharon Willis, commented on Ben's time with her branch of Barclays:
'Ben was a pleasure and was confident, friendly and polite at all times. He showed a genuine interest in the business and I wish him every success in the future'
Ben is certainly putting a great deal of effort into preparing for a career in the world of finance, along with his week at Barclays, he also undertook a very successful work placement with BNY (Bank of New York) Mellon at the end of the summer term.
Tags: Work Placement Opportunities